Community weekly redesigns print newspaper with Creative Circle
Print had been in steady decline
Posted
The Valley Mirror, a small, community weekly covering a cluster of towns at the edge of Pittsburgh, Pennsylvania, launched a print redesign last summer led by Creative Circle Media Solutions.
When asked to compare before and after versions of her weekly paper, Emily O'Conly, editor-in-chief, declared, "The difference is staggering. It's almost like a completely different newspaper, but we have still been able to retain those elements that people were used to."
In a Letter from the Editor prior to the first redesigned issue, O'Conly alerted her readers to expect a "more modern look" along with changes such as a new nameplate and a five-column format, two of the redesign elements noticed immediately by readers.
Less than a week since the redesign was unveiled, the reaction has already been overwhelmingly positive. "We're excited," O'Conly said. "We've gotten letters to the editor for the first time in a really long time!"
There has been a marked increase in social media activity since launching the redesign. The significant and very early uptick in interaction from the community is heartening to O'Conly. "We've had trouble getting the community to verbally interact with us, so we are thinking this is the beginning of things to come."
The increase in engagement didn't surprise Bill Ostendorf, president and founder of Creative Circle. "We're still able to grow print circulation and readership with our redesigns, defeating the well-entrenched myth that print is doomed to decline to zero, which is a ridiculous notion not supported by any research," he said. "If we stop making print hard to read, irrelevant and boring, people will embrace it. Print can be stabilized or grow."
This is the first redesign for The Valley Mirror since 2010 — a big commitment for this paper with a circulation of roughly 2,600. Because a print redesign is a major change and it has the potential to have a big impact on readership, it's worth investing in the kind of help Creative Circle can provide, said O'Conly. She didn't just want a design change, she wanted to push her paper toward excellence and that led her to Creative Circle.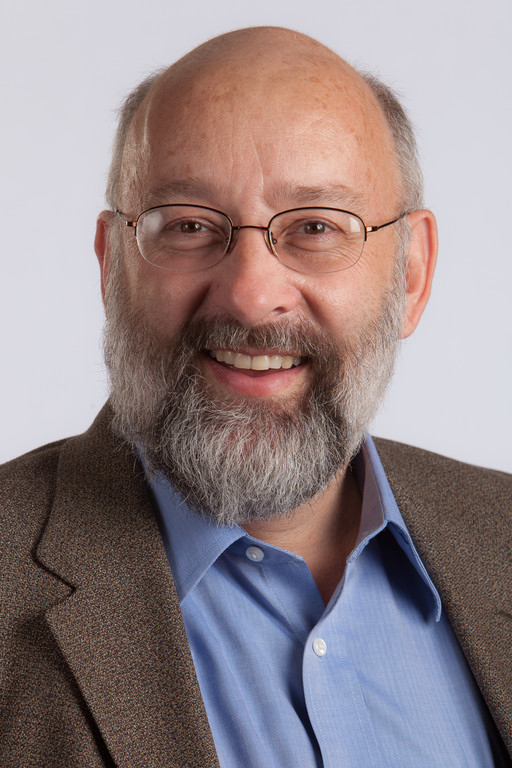 Ostendorf understood what O'Conly's paper needed, because the very mission of his company is to help save small newspapers like The Valley Mirror. "If we lose local media, we don't know what's going on in town. We don't know what's happening at the construction site, what the school lunch menu is or who died or got married. Now more than ever in recent memory, our nation needs to foster the sense of community that only local media can provide," he said. "We are committed to supporting locally owned and operated media companies."
Echoing Ostendorf's philosophy about the critical importance of local news, O'Conly and her team feels strongly that the paper must reflect the profound sense of community that readers have in her market. "Local news is not being covered by the 'big guys' unless it's crime. But there are other stories that are important to people," she said.
For example, "Swissvale recently had its first Juneteenth celebration ever," and while the larger Pittsburgh papers touched on it in their coverage, The Valley Mirror was able to provide in-depth coverage.
It's a familiar adage that small towns don't always welcome change, and O'Conly is well aware of this as she moves to create it. One way the redesign strives for inclusivity is by keeping the same writers that readers have come to know and trust, while "trying to find new voices and promote diversity within our publication that reflects our community," she said.
Pittsburgh is the only market in the country where every professional sports team uses the same colors; in this case it's gold and black. The Steelers and Pirates play just up the river. So the new nameplate of the paper reflects the colors of these teams, a change suggested by Ostendorf, who has family ties to the region.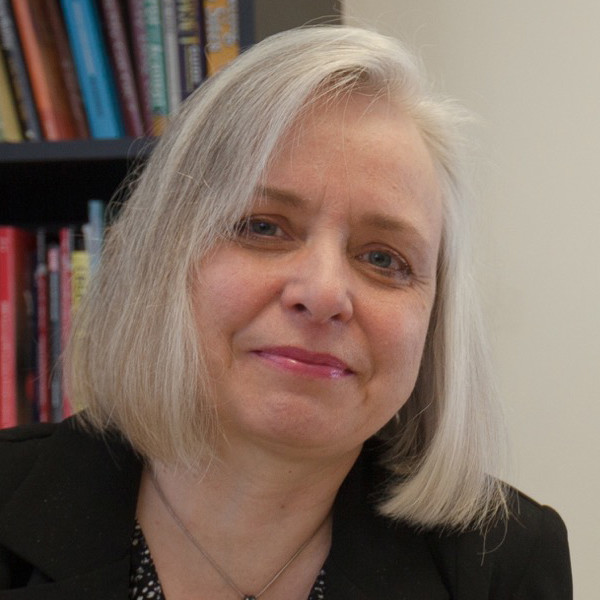 Lynn Rognsvoog, the lead designer at Creative Circle, recalled some of the unique challenges of this redesign. The goal was for the Mirror's readers to have an enjoyable experience gaining information from and spending more time with the paper, which would lead to an increased readership and more advertisers.
The first things that needed to change were the underlying page grid and the layout of the paper. The previous design caused lines to be too short, so the new five-column grid allows for longer line length and improved readability. As Rognsvoog explained, "Font size, leading and line length all work together to create legibility in print." Rognsvoog gave O'Conly the tools she needs to structure the pages so readers know which stories they should spend time on.
As can happen with a small and relatively inexperienced newspaper staff, photos and fonts in The Mirror were enlarged for the sole purpose of filling up space. Readers are distracted by this, Rognsvoog said. "They can sense that something is wrong, even if they can't put their finger on it. They understand when pages are not presented as a coherent package of information passed from the editor to the reader." Photos were enlarged to fill space rather than support content on the page, and paragraphs were too long. Rognsvoog and Ostendorf shared tips with O'Conly on writing shorter paragraphs, what makes a good news photo and how to write headlines that "clearly tell readers what this story has to do with them, that this story is important for them to read."
Another significant change was made to column logos. The previous layout was full of overly large logos that obscured the face of the writer, which is counter to the objective of using the picture. Instead of it serving to create familiarity with the writer, the logos overwhelmed the content of the column. With the layout changes in place, and the preliminary training in improving content, there is a new spirit of excitement for the future of The Valley Mirror.
O'Conly was hopeful but nervous in approaching the redesign. She freely admits she doesn't have a journalism degree, and she thought Creative Circle might not take her seriously enough to do the redesign to her specifications. On the contrary, "It was a very positive experience overall. Never at any time did I feel judged. That was a big fear. They've been so kind."
Since working with the Creative Circle team, O'Conly's confidence in running the paper is steadily growing. "I loved learning from Lynn. I can't tell you how much I learned just by watching her work. It's made the workflow easier. She's given me tools to keep going. And Bill has been wonderful. He has given me so many ideas in terms of operating my business, which isn't even a part of redesigning it. He sat down with me and gave me ideas on how to get writers, what kind of topics to cover in the paper and even trying to find new printers. He has been an invaluable resource."
Next steps for the paper include re-opening its brick and mortar office for the first time since it had to close in 2020 due to COVID-19, hiring more reporters and launching the paper's first website — again with help from Creative Circle.
The future of The Valley Mirror is on a positive trajectory, and Ostendorf and his team are going to continue to help the paper.
"Every paper we redesign is a lot like a person," said Ostendorf. "Each has a persona and a tone and a place where it lives. Most evolve during and after a redesign with us. But the design isn't the end of the process. These papers grow and change and shift as a result of the changes and ideas we introduce in our redesigns. We never know when we launch a paper where it will end up. But I'm optimistic that The Valley Mirror will grow and evolve from here."